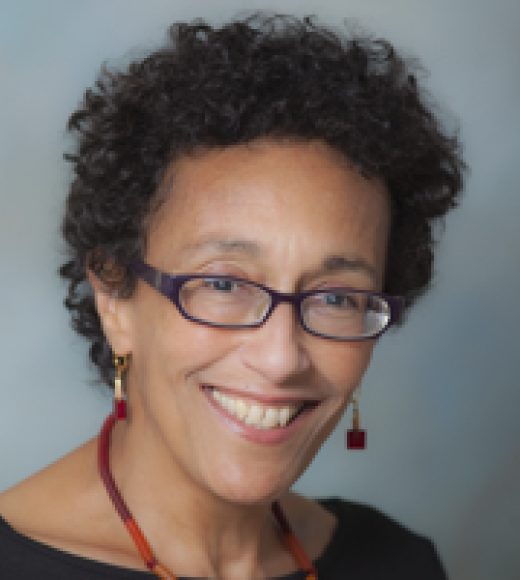 2289 Social Science and Humanities
Bio
Education
Ph.D., Philosophy, UC Davis, 1993
M.A., Philosophy, UC Davis, 1988
M.A., Philosophy, San Francisco State University, 1987 (summa cum laude)
B.A., Philosophy, San Francisco State University, 1983 (summa cum laude)
About
Marina Oshana joined the Department of Philosophy at UC Davis in 2009. She completed her Ph.D. at UC Davis and feels quite at home in Northern California. Before coming (back) to Davis, she taught in the California State University system for five years, at Bowling Green State University in Ohio, and at the University of Florida. She specializes in normative moral philosophy, with a deep interest in the issues of personal autonomy, moral responsibility, identity, and the nature of the self. Her teaching centers in these areas as well as in philosophy of law and political philosophy. She is actively involved in u-POW, the mentoring group for undergraduate women in philosophy.
Research Focus
Professor Oshana's research reflects her evolving interest in three broadly connected areas in ethics and moral psychology. These are the nature of personal autonomy and the conditions for autonomous agency, the meaning of moral responsibility and the conditions for responsible agency, and the nature of the self and of self-identity. She has recently extended her research to encompass feminist analyses of responsibility.
Publications
Hutchinson, K., & Mackenzie, C.,

Oshana, M. A. L.

(Eds.) (forthcoming) The Social Dimensions of Moral Responsibility, Oxford University Press, USA.
Oshana, M. A. L. (2016) A feminist approach to moral responsibility, In the Routledge Companion to Free Will, Meghan Griffiths, Neil Levy, and Kevin Timpe (Eds.) New York: Routledge, June 2016.
Oshana, M. A. L. (2015) Memory, self-understanding, and agency, In The Philosophy of Autobiography, Christopher Cowley (Ed.) University of Chicago Press.
Oshana, M. A. L. (Ed.) (2014) Is social-relational autonomy a plausible ideal? In Personal Autonomy and Social Oppression: Philosophical Perspectives, New York: Routledge.
Oshana, M. A. L. (Ed.)(2014) Personal Autonomy and Social Oppression: Philosophical Perspectives, New York: Routledge.
Oshana, M. A. L. (2014) Trust and Autonomous Agency, Res Philosophica, Vol. 91, No. 3, July 2014, pp. 431–447.
Oshana, M. A. L. (2011) The Importance of How We See Ourselves: Self-Identity and Responsible Agency (Lanham, MD: Rowman and Littlefield, Lexington Books, October 2010). Reviewed in Analysis, Volume 72, Issue 1 (January 2012), 198-200. First published online: November 25, 2011.
Oshana, M. A. L. (2007) Moral taint, metaphilosophy, special issue on Genocide's Aftermath: Responsibility and Repair, vol. 37, nos. 3/4, July 2006. Reprinted in Genocide's Aftermath (Oxford, U.K.: Blackwell, 2007).
Oshana, M. A. L. (2007) Autonomy and the question of authenticity, Social Theory and Practice, Vol. 33, No. 3, July 2007.
Oshana, M. A. L. (2006) Personal Autonomy in Society, (Aldershot, U.K.: Ashgate, September 2006). Reviewed in The Journal of Value Inquiry, Vol. 45, No.2 (May 2011), 233-38; Social Theory and Practice, Vol. 35, No. 1 (January 2009), 148- 155; Metapsychology (Jan 29, 2008); In-Spire Journal of Law, Politics and Societies (Vol. 3, No. 2 - 2008); Hypatia, Vol. 23, No. 2 (Spring 2008), 202-206; Contemporary Political Theory, 6 (2007), 492–496.
Teaching
Undergraduate:
Political Philosophy; Philosophy of Law; History of Ethics; Topics in Ethics (Feminist Analytic Philosophy; Free Will; Evil; Theory of Action; Philosophy of Harry Potter; Recent Ethical Theory; Autonomy and Responsibility); History of Modern Philosophy; Ancient Greek Philosophy; Philosophy of Punishment; Introduction to Philosophy; Introduction to Ethics; Critical Thinking.
Graduate Seminars (at UCD and elsewhere):
Recent Work in Moral Responsibility; Responsibility, Blame, and Forgiveness; Justice and Gender; Pathologies of the Self; Identity and Self-Identity; Self-Identity and Responsible Agency; Free Will and Neurophilosophy; The Moral Limits of Criminal Law
Awards
Visiting Fellow, Center for Advanced Studies of the Ludwig-Maximilians-Universität München, 4 December to 18 December 2016.
Visiting Fellow, Department of Philosophy, University of Melbourne, July 2016.
Distinguished Visiting Faculty Research Fellow, Centre for Agency, Value, and Ethics, Department of Philosophy, Macquarie University, November 2014.
University of Florida / University of Utrecht Faculty Exchange (January – June, 2007).
Visiting Fellow, Research School of Social Sciences, Philosophy Programme, Australian National University, Canberra, June 1 – July 31, 1998.